Learn which permissions you must allow for Safetica ONE and Safetica NXT to work correctly.
Safetica Client for macOS will ask you to allow 3 different permissions:
In this article, you will also learn:
How to allow Full Disk Access
Full Disk Access is crucial for the functioning of Safetica and needs to be allowed manually after Safetica Client is installed.
The System Preferences window should open automatically after installation. If it does not, go to System Preferences → Security & Privacy.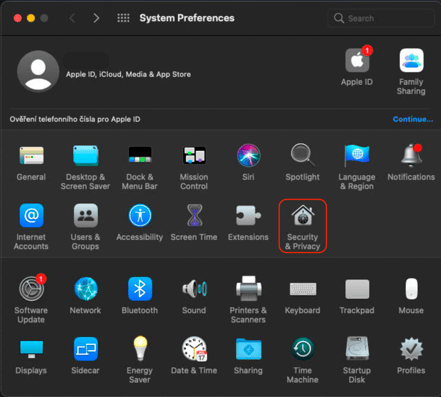 Afterwards, follow these steps to change the relevant settings:
Click the Privacy tab.
Open the Full Disk Access permission.
Click the lock to make changes.
You will see our services – easily recognizable by the Safetica logo.
Check the services you want to give Full Disk Access to.
Currently, services that need the permission include STCService, STContentService, and STFileMonitor.
We strongly recommend not granting the permission to services you do not know or services that you are not specifically willing to grant the permission to.
How to allow notifications
After the successful installation of Safetica for macOS, a pop-up related to user notifications and alerts appears. Click Allow.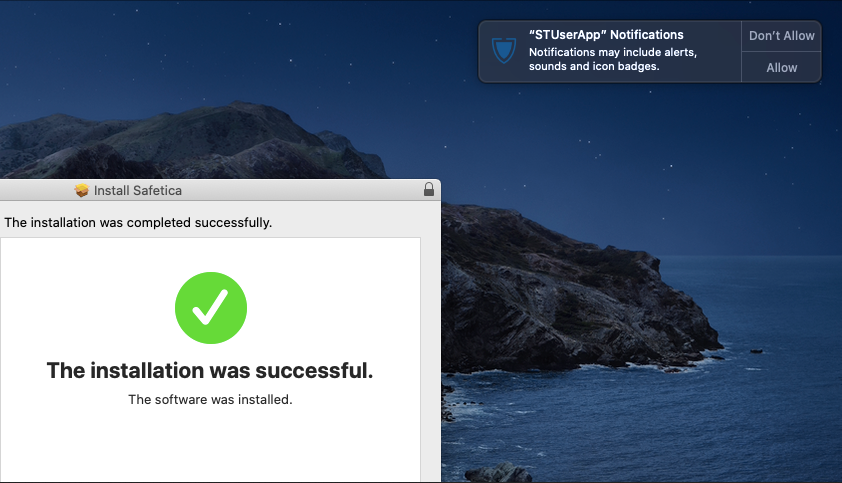 Further options related to user notification are available in System preferences → Notifications → STUserApp.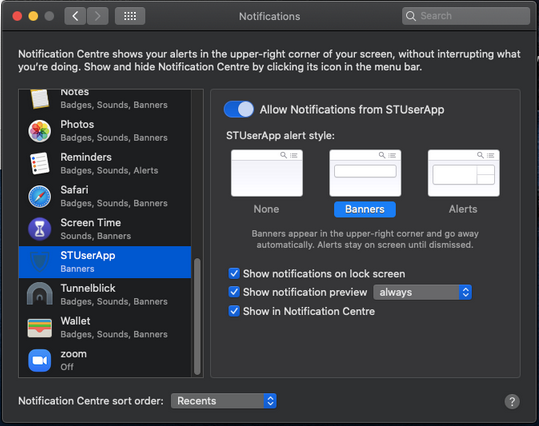 How to allow access to web browser data in Safari and Chrome
When you open the Safari or Chrome web browser for the first time after installing Safetica for macOS, a pop-up appears. Click Allow.
This pop-up will be displayed to the user repeatedly in regular intervals when they work with Safari or Chrome. They must always click Allow for web audit to work correctly.
If permissions for web browsers are not granted, they will be requested automatically after every restart of the browser.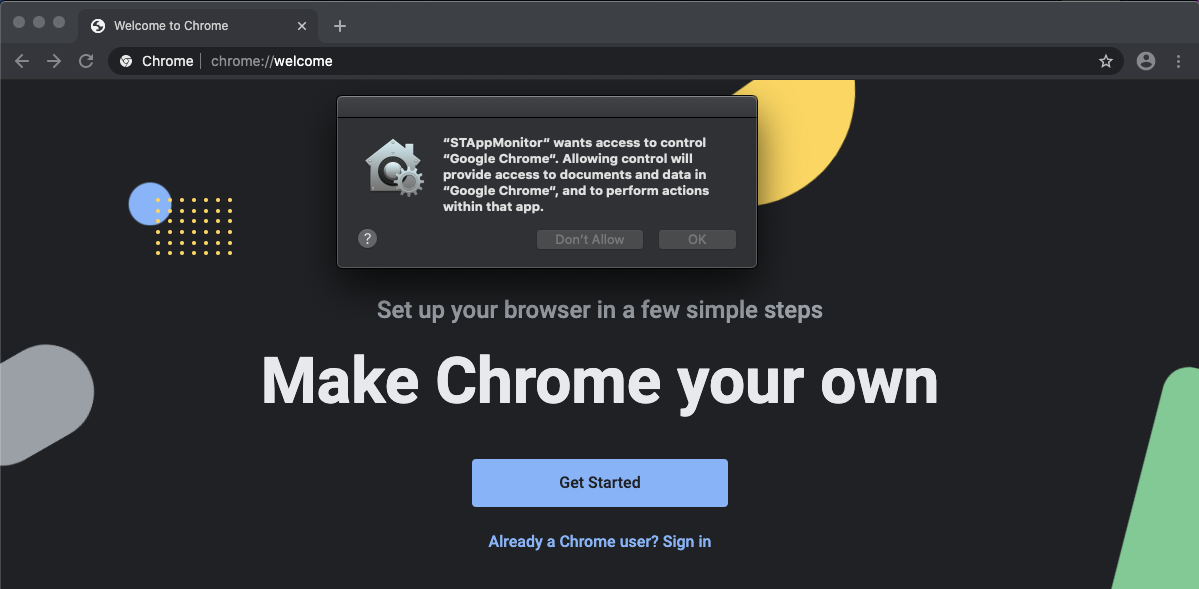 Where to find what permissions are missing in Safetica ONE
1. Open Safetica Management Console.
2. Go to Maintenance > Endpoint overview and check the Missing SW column in the Records table.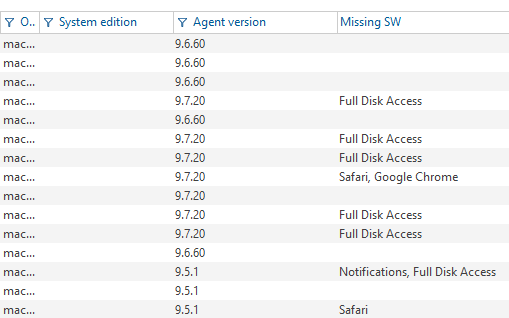 Where to find what permissions are missing in Safetica NXT
1. Go to Endpoints and check the Safetica status column in Endpoint overview table.
2. Missing permissions are labelled as Missing configuration.
3. To see exactly what permissions are missing, open the endpoint detail.