General information about WebSafetica
WebSafetica is for used to display daily overviews and records and for basic administration of Safetica. Advanced settings and administration are performed via the desktop console.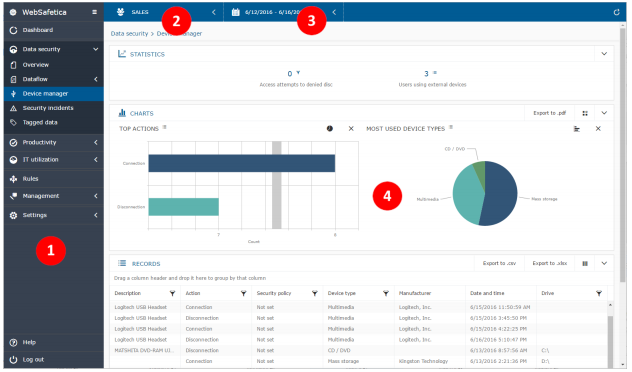 1. Functions and settings
Here you can switch between WebSafetica functions and settings.

2. User tree
The tree contains groups, users and computers just like the desktop console which can be used to
edit the tree.

3. Time range of displayed data
The calendar can be used to adjust the time range for which data is to be displayed.

4. Display area
This area displays charts, records and settings the same way as in the desktop console.
More information about Safetica you can find on web-page www.safetica.com.