Protect your files based on properties, such as file extensions
You can learn more about data categories in general here.
Using the File properties category, you can protect files that are not compatible with Safetica content scanning technology, third-party classifications, or you can choose to protect all files with a specified extension.
In this article, you will learn to:
How to create a file properties data category
Open Safetica Management Console and go to the Protection > Data categories section.
Click New data category, select File properties with the slider, and enter the name and description for the category.
Click OK.
Click in the upper right corner to save the category.
How to configure a file properties data category
1. Select the newly created data category in the list on the left.
2. On the right, you will see its name and description as well as further management options. Click Configure data category.
3. With the Extensions slider, select the desired option.
4. If you select Custom, click Add extension. You can enter your extensions either individually into the table, or by clicking

and choosing whole categories of extensions from the list.
5. Click Finish.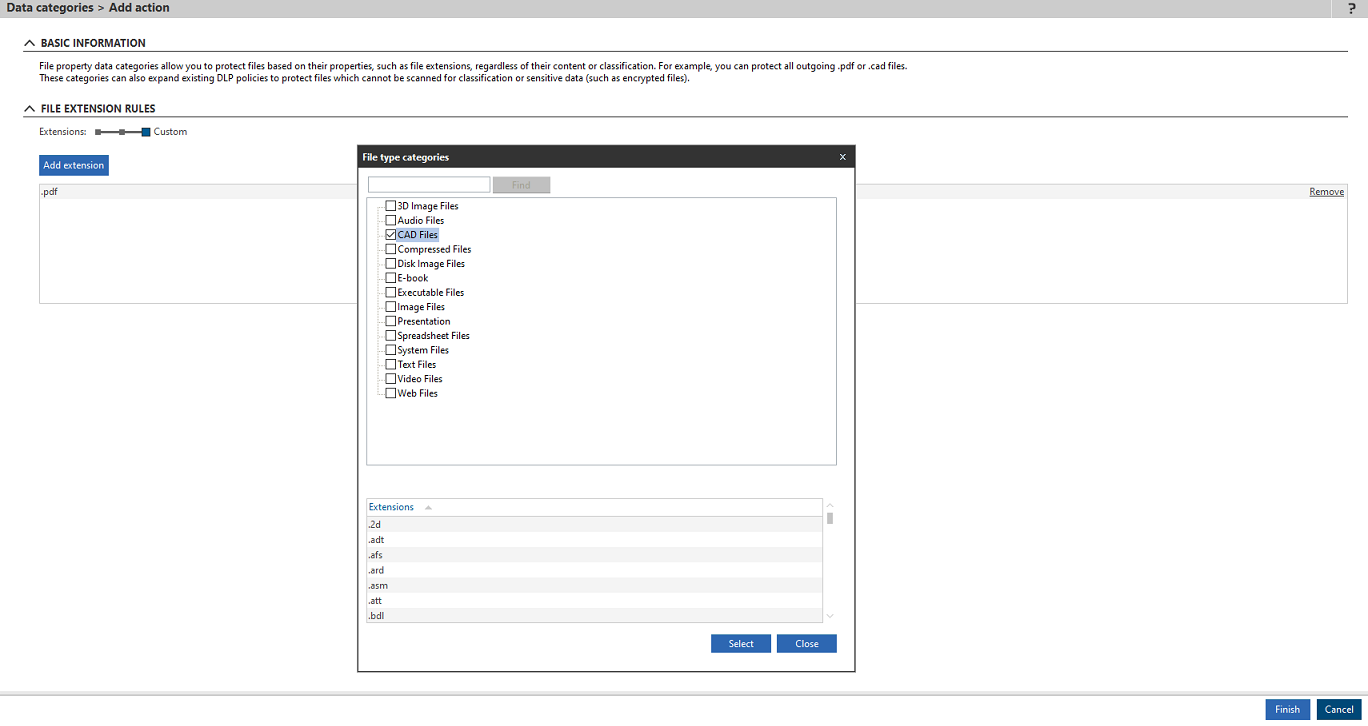 How to edit or remove a data category
You can remove an existing data category or edit its name and description by clicking the Edit or Remove links next to the relevant data category in the list on the left.