How to create new report
Open Safetica Console.
Go to Reports - New Rule.
Choose default and special layouts (included in Safetica installer) or custom layout*.
Add users from User Tree who will be included in the report.
Add the time interval if you want to include only records from a specific time range.
Add email address of the report recipient.
Configure all remaining options and save the new report.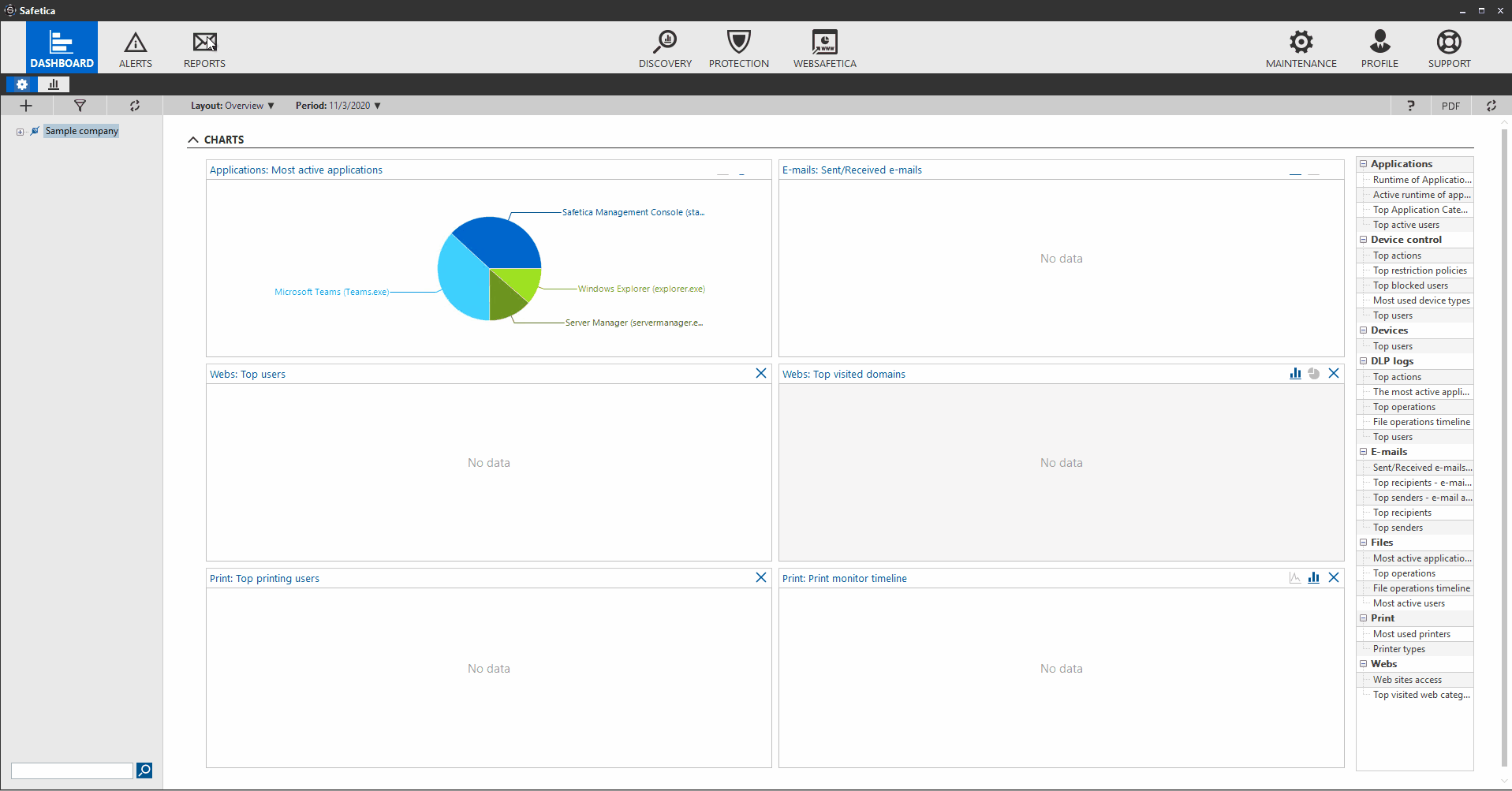 *More information about "How to create custom layout" you can find in article.