How to create a new report
Be informed about security incidents with customizable reports
Safetica offers automated reporting, so you can be regularly informed about the situation in your company. For each report, you can choose what it will contain, which users, groups, or computers it will concern, and who will receive the report.
To create a report:
Open Safetica Management Console.
Go to Reports > New Rule.
Choose any Default or Special layouts (included in Safetica installer) or a Custom layout*.
Click the Add user button and select from the user tree who will be included in the report.
Add the time interval if you want to include only records from a specific time range.
Add email address of the report recipient.
Configure all remaining options and save the new report.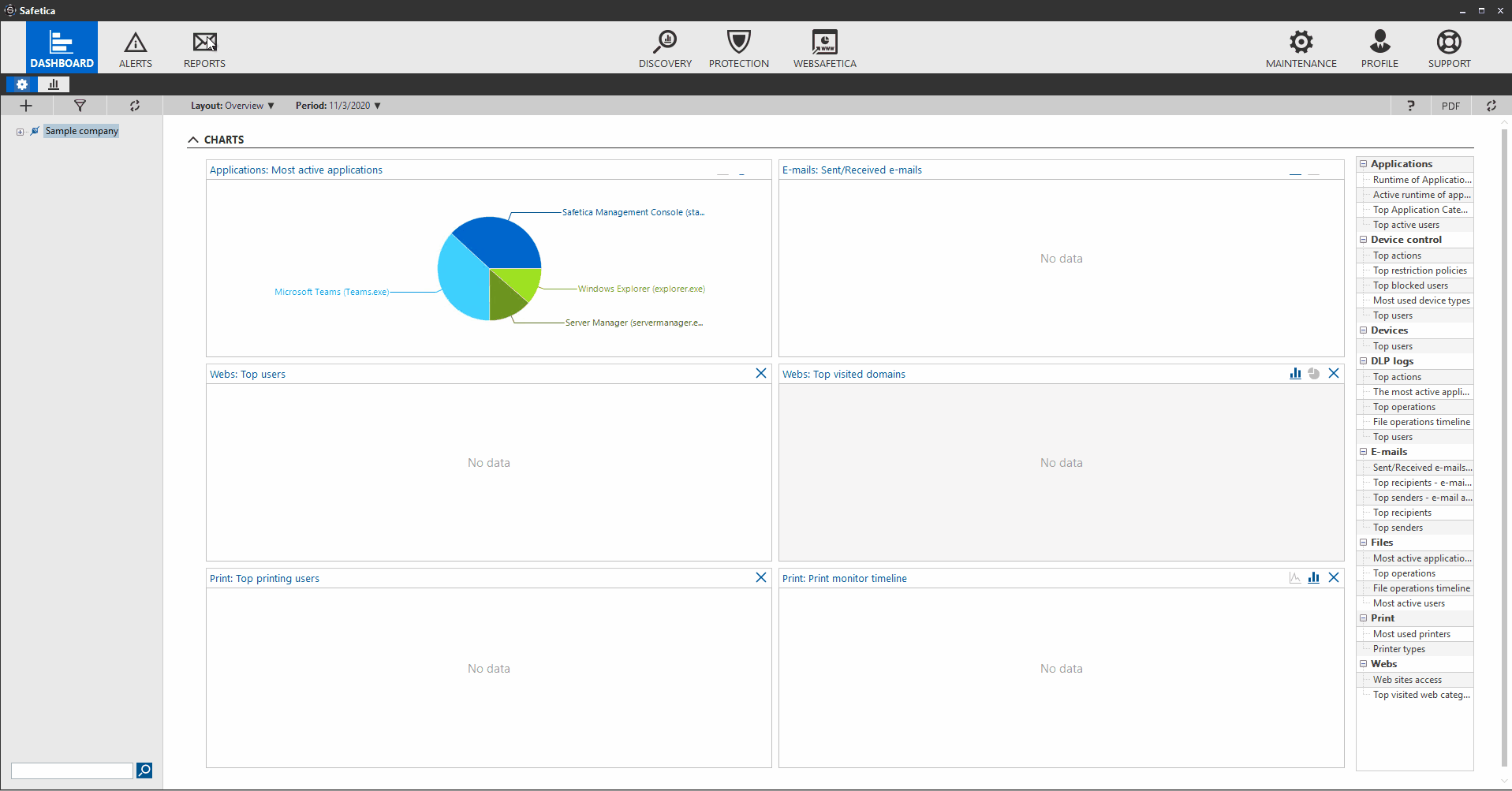 *More information about how to create a custom layout can be found in this article.