Because of a change in Apple policy, you must put your iOS device into a supervised mode to install the Safetica app.

How To: Put device into supervised mode with Apple Configurator 2
Connect your device to a computer running Apple Configurator 2.
Backup any data you don't want to lose.
Click Prepare and select Manual supervision.
Configure MDM server (enter server url as enrollment url).
Enter the name of your organization.
Generate a supervision identity (in case you've done this before, pick Choose existing supervision identity option).
Configure Setup Assistant.
Prepare your device. Your device will be wiped!
Restore data from backup.
Export the supervision identity you created and save it! If you loose your supervision identity, you won't be able to manage the device.
To get started, you'll need to open the Mac App Store and install a free application Apple Configurator 2.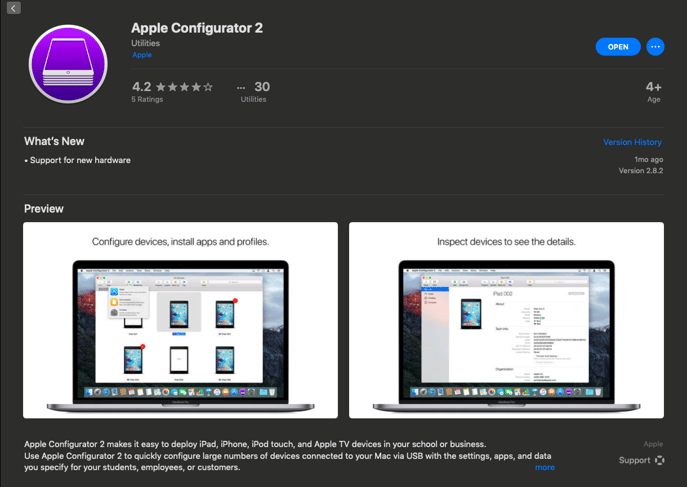 You'll be asked to connect an Apple device to your Mac. Use standard USB cable. On the iPhone, you'll be asked whether you want to trust the connected Mac. Choose the Trust button. After a moment, device preview will show in the All Devices tab.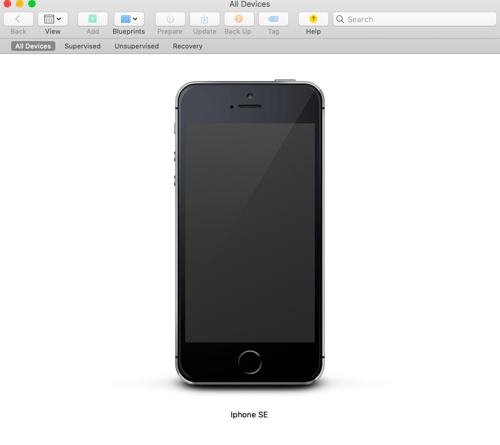 To put a device into a supervised mode, it needs to be wiped. If you wish to restore data on your device after supervising it, a backup can be made directly in Apple Configurator 2. Double tap a device and click the Back Up button.

To prepare your connected device for supervision, either right click a device and choose Prepare option from the drop-down menu or click the Prepare button on the toolbar.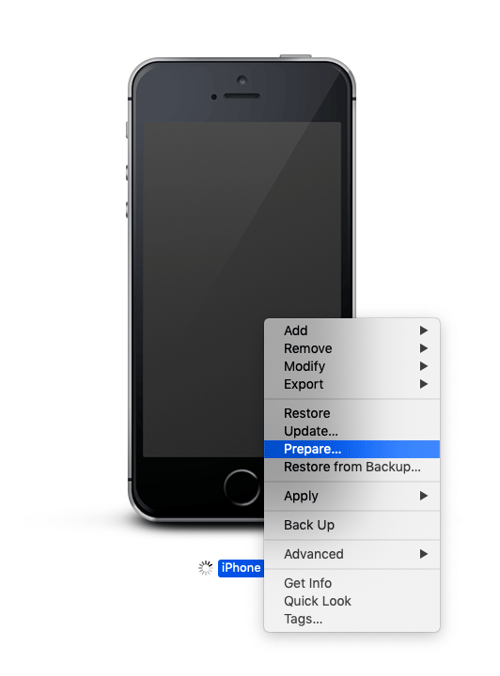 Select Manual configuration.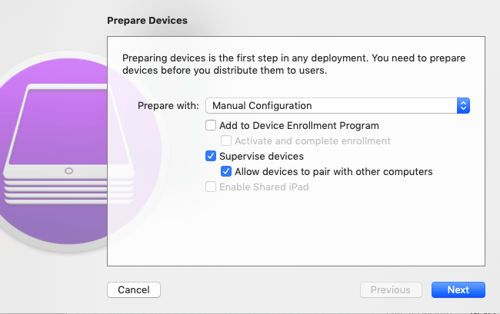 Next, MDM server can be configured.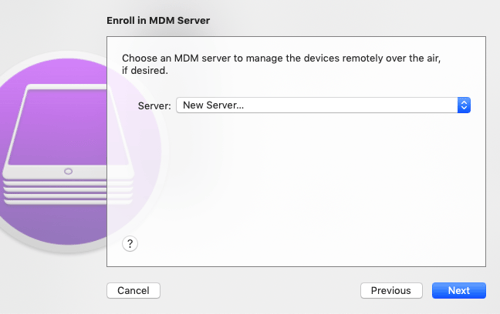 Temporary solution: enter the server address (https://mguard.safetica.com) as the enrollment URL.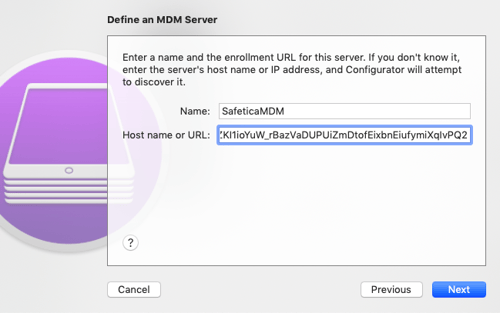 Confirm trust certificates.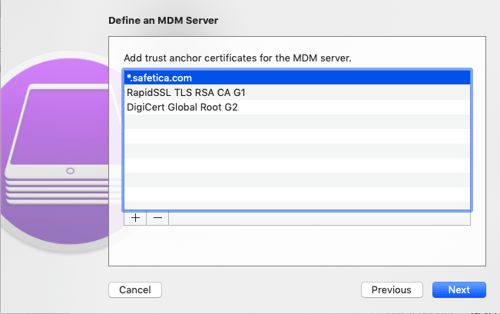 You'll need to enter an organization name. This name will appear on the device, indicating the organization its supervised by. Phone number, email and address can also be entered.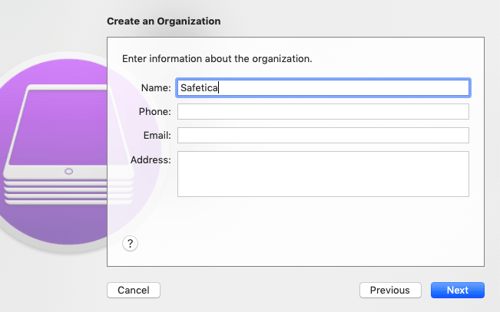 Next, Apple Configurator 2 will offer signing into Device Enrollment Program. Skip this.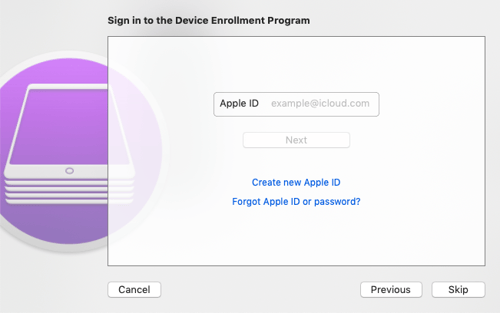 Unless you've done this before, you'll want to select Generate a new supervision identity. The tool will generate a new identity for your organization. As supervised devices can be paired with multiple workstations, to ensure devices are paired securely, each workstation must have a matching supervision identity — identity certificate (.p12 file) with a private key. It is recommended to safely store this identity files! (To export a supervision identity to other workstations, navigate to Preferences > Organizations, select the identity, click Action pop-up menu (gear icon) and then choose Export Supervision Identity.)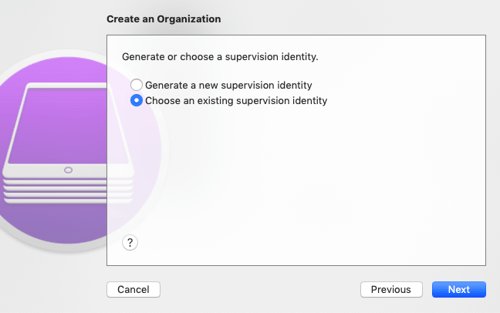 You can now choose which steps will appear during first-time setup assistant.
Click the Prepare button to let Apple Configurator 2 supervise your device.
WARNING: Your device will be wiped after you click Prepare!
If you wish to restore your data, simply right click on the device (now in the Supervised tab), click Restore from Backup and choose the backup you created earlier.
Backups can be deleted from Preferences > Backups > Delete.
Export the supervision identity you created and save it! If you loose your supervision identity, you won't be able to manage the device.
After connecting to WiFi, Setup Assistant will ask whether you want to let remote server apply configuration. This feature does not work as of now, so choose Skip configuration.
Now you can enroll your supervised device into WebSafetica the usual way.