Learn how to configure automated alerts for risky events and be informed about issues immediately
In Safetica NXT, the admin can activate and deactivate real-time alerts that will let them know via email when risky events happen in the company: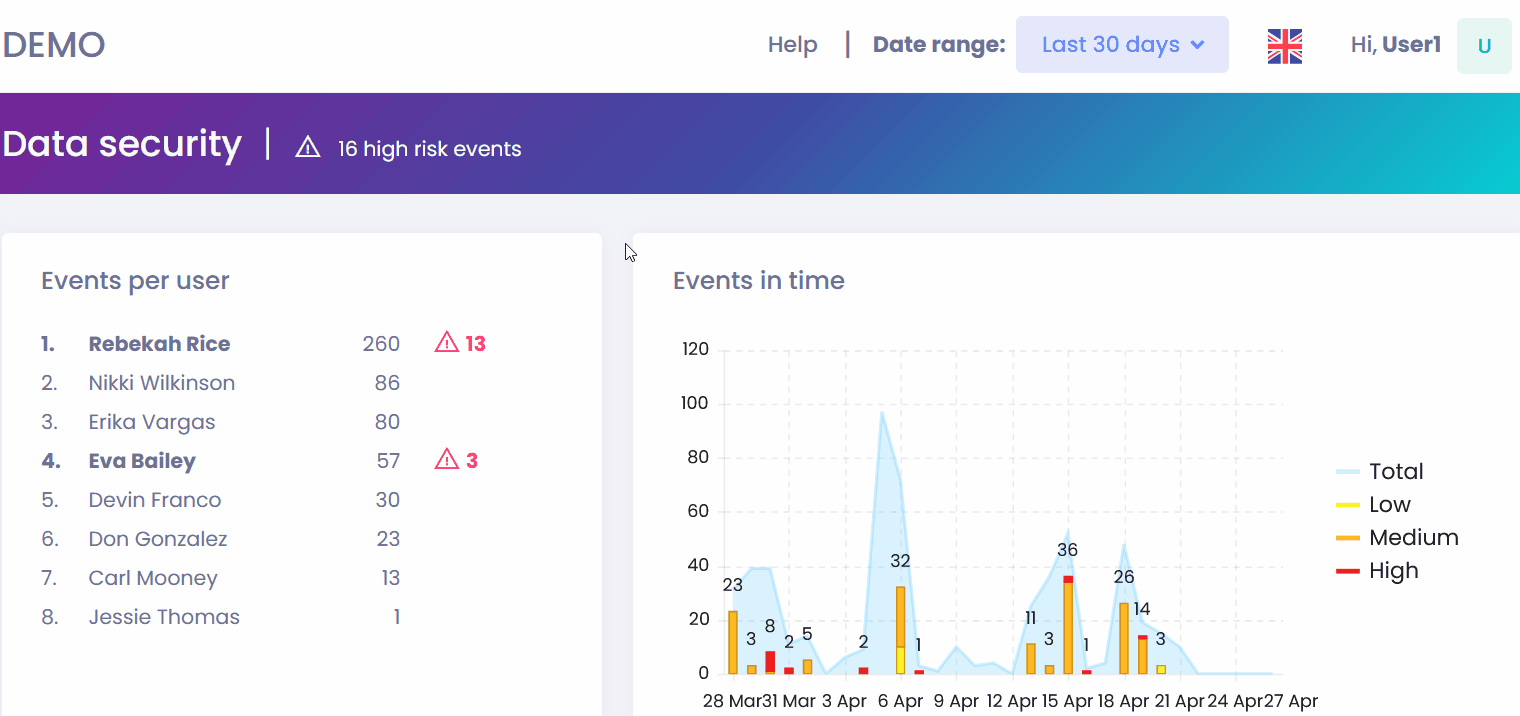 Click profile.
In the drop-down menu choose E-mail notifications.
Set the Suspicious event toggle to active.
Alerting is deactivated by default. Each admin can activate it in their profile to receive emails about initiated risky events in a particular company.
In aggregated events, alerts are only sent for the first detected risky operation.
Want to learn more? Read next:
What can you see in email alerts?