This article describes several ways of exporting macOS agent, its installation and uninstallation.
Obtaining of installation package:
Currently, there are several ways how to obtain the install package for macOS.
Safetica Management Console
In Safetica Management Console in Maintenance -> Update and Deploy, besides the option to download Windows Agent, there is also a possibility to download the macOS agent.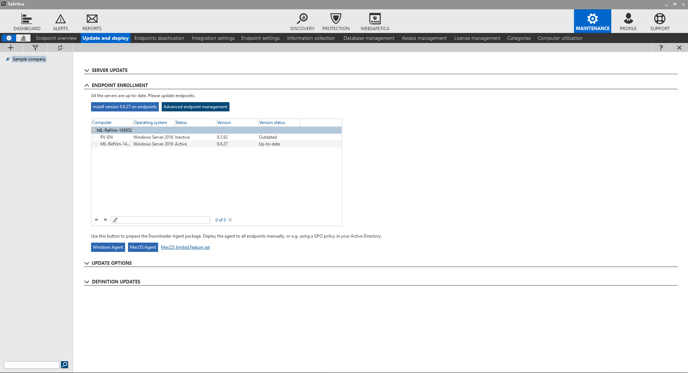 WebSafetica
In WebSafetica navigate to Maintenance -> Computers. Here is an option to download the installer. You will be prompted to select the preferred version.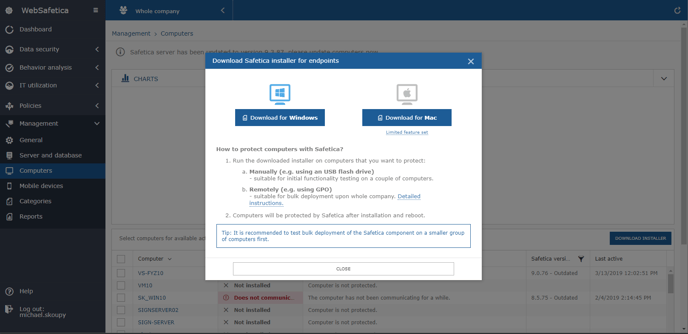 Universal Installer
You can extract macOS Agent from Universal installer. After you download the Safetica installer package, select Manual installation. Here you can extract the macOS agent. Please note, that this way of installation will require specification of Safetica Management Service IP address during its process.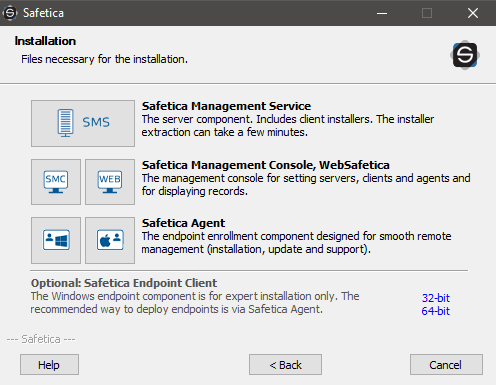 Installation
Run Safetica Install.pkg, select Install and confirm. Add the IP address of Safetica Management Service server, for example, 192.168.1.2.
Uninstallation
Run Safetica Install.pkg select Uninstall and confirm.