The first release of Safetica ONE 11 does not yet support all previously supported use cases, but it is ready for Discovery and Protection customers of less than 500 seats.
Brand new web-based console with:
Data, app, and website records

Data, app, and website protection policies

Safetica unified classification - unifies all the file classification technologies we have used previously (i.e. sensitive content, context rules, and file property classifications). You can now combine all kinds of data classifications and create combinations previously not available.

Reworked workspace management.

Safetica UEBA: Detailed web, app, and email records

Core maintenance:

Device management

User management

Safetica account management
Other features and maintenance (e.g. alerts with SIEM integration, advanced maintenance, etc.) are available in the companion Safetica Maintenance Console.
Safetica ONE 10 vs Safetica ONE 11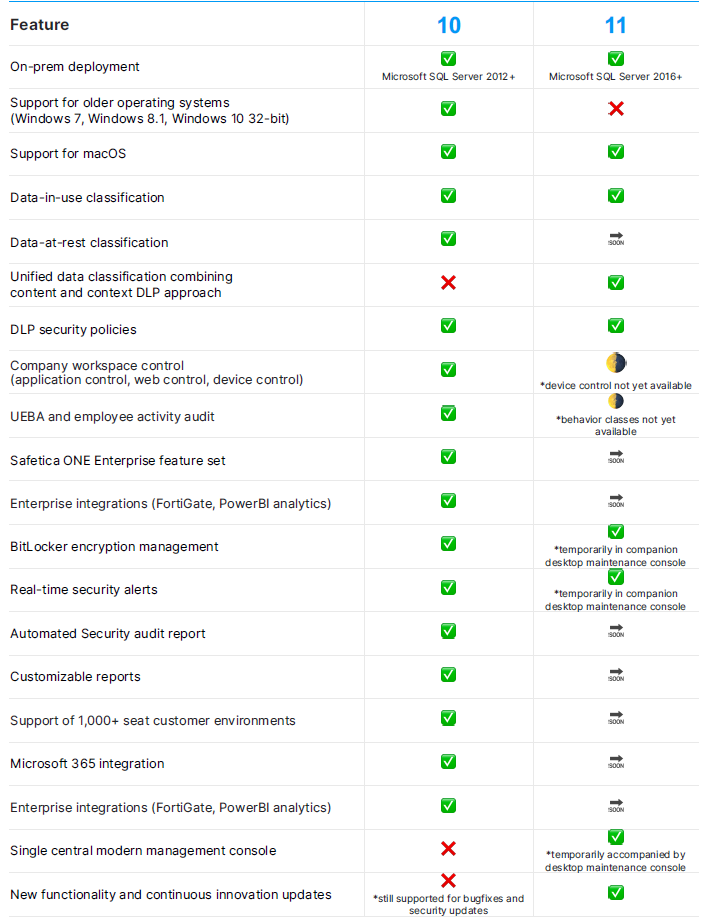 What is coming later, and when exactly?
For a detailed feature transfer plan, look at our roadmap.
Read next:
Safetica ONE 11 Deprecated features
Safetica ONE 11 System requirements and compatibility overview