Every mobile device visible in WebSafetica is connected via the Safetica Mobile app. Based on the operating system of your device, you can get the app from:
Google Play - for Android devices
Invitation - for iOS devices (iOS MDM profile and Safetica Mobile app)
The Safetica Mobile app or MDM profile enforce your company policies set in WebSafetica, perform anti-theft operations, and keep reporting your device security state and other information to WebSafetica.
Device info
Device info is the home page of the Safetica Mobile app, where you can find a summary of user info, settings, and security state. For Android devices, the app also displays notifications about pending installations.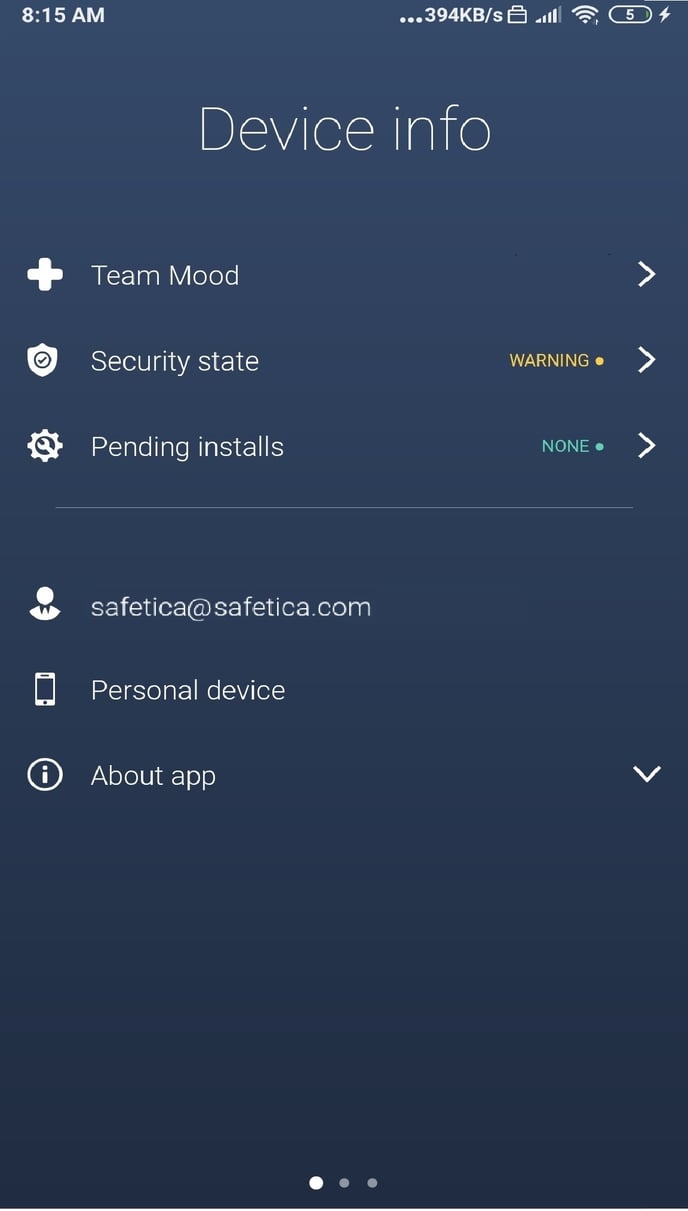 Security state
The Security state page informs users about possible problems or weak security settings. The same information is displayed in WebSafetica on the Device detail page. If there is a warning or critical state, the user can tap the problematic item and get more information or fix the problem in Settings.
User can also manually synchronize the device with the server, if it is not communicating.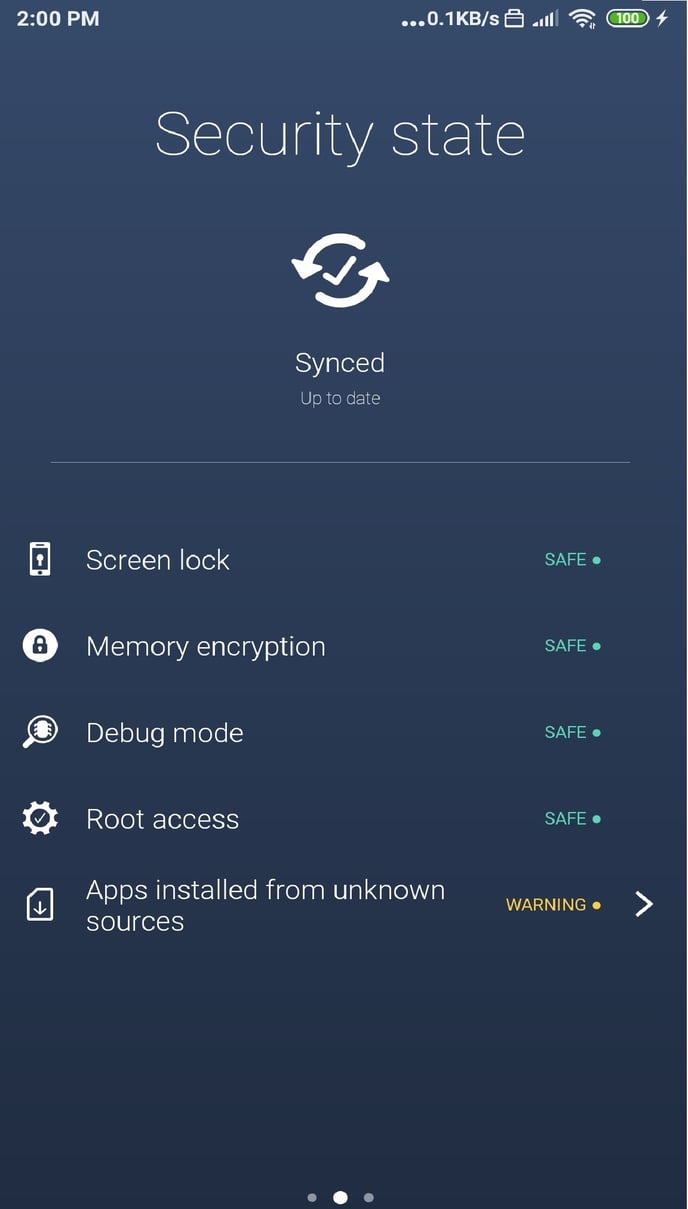 Pending installs (Android only)
Applications sent to be installed on the device via WebSafetica are displayed here. Since they are considered apps from unknown sources, the user will get a warning and be redirected to Settings. They must allow installation from unknown sources in general (Android 5 to 7) or allow installation from unknown sources for the Safetica Mobile app (Android 8 and higher). Afterwards, the user can go back to the app and finish installation.