See what matters most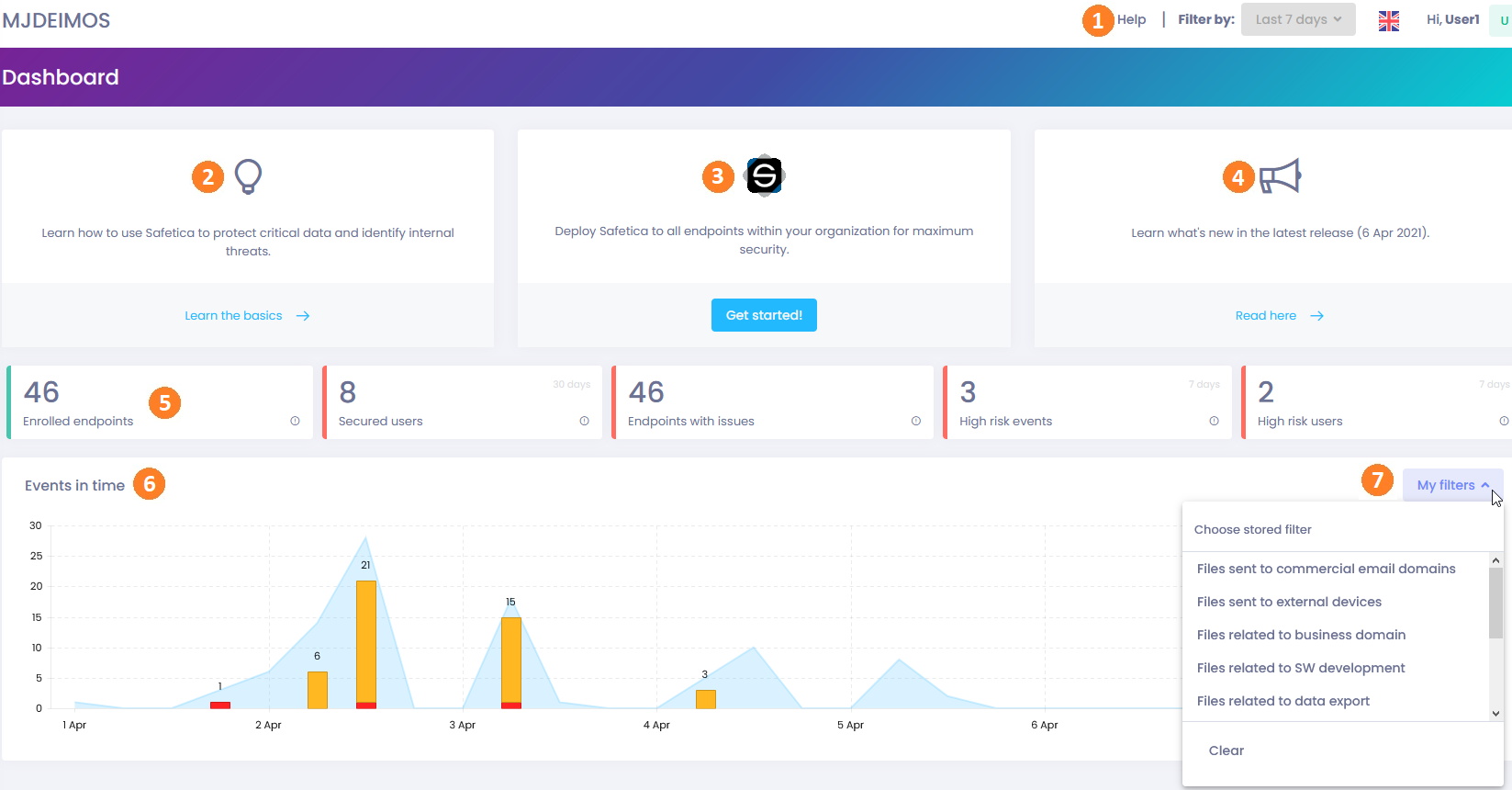 Dashboard is your landing page with a mix of security and maintenance information. You can see at first glance the most important issues that happened in the environment within a specified time period and might need your attention. Here you will also find links to Safetica installer and more useful info about how to work with Safetica.
In Dashboard, you can:

open Safetica documentation

read the introduction to Safetica NXT

download Safetica installer and read instructions for Safetica installation on endpoints

read what new features are brought in the latest version

see an overview of important info from Safetica NXT that helps you quickly grasp the situation and take appropriate action.
Click the tiles to go to the individual sections of Safetica NXT and see more details.

immediately see risky events of all 3 levels, and how the number of total and risky events changed in the selected time period

filter the Events in time table
You can investigate important issues by using either our default filters or your own custom filters.
Want to learn more? Read next:
Safetica NXT Data security - Overview