General
Set up basic customer information and global console settings.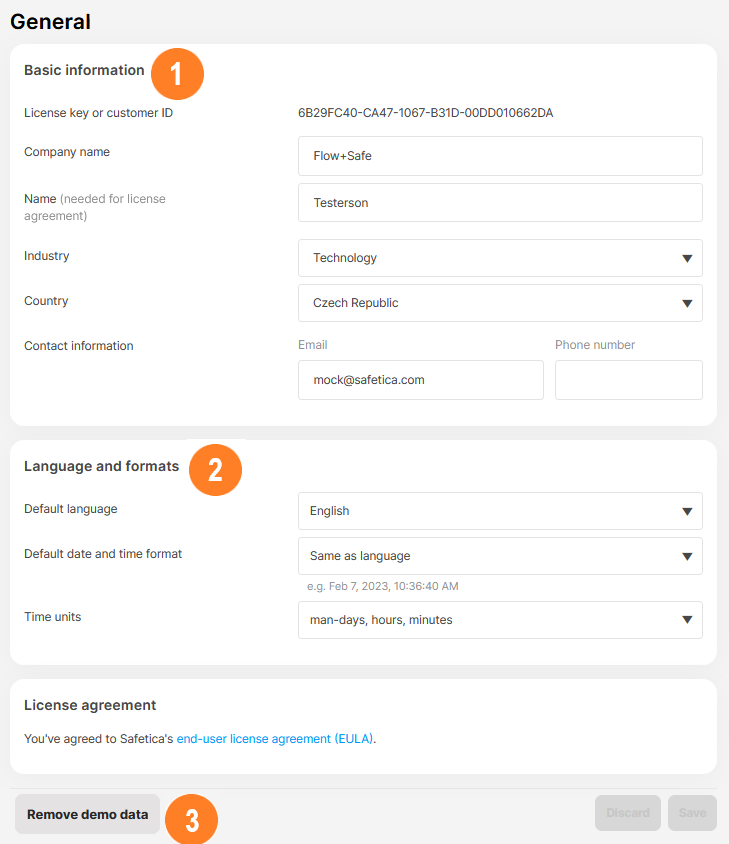 In the General section, you will find:

Basic customer information, such as the
license key
,
company name
, the
name of the admin
, or
contact info
.

Global settings
that apply to the whole Safetica ONE 11 console, such as the
language
,
date and time format
, and
time units
.

Button to Remove demo data - after installation, Safetica ONE 11 console will be populated with demo users, demo data, demo classifications, and demo policies. If you click this button, all demo data will be removed, and real data from your environment will start populating.
Demo data removal is irreversible.
Read next:
Subscription and license management