Subscription and license management
Safetica ONE 11 focuses on protecting users who work with data, and for this reason, it offers user-based licensing.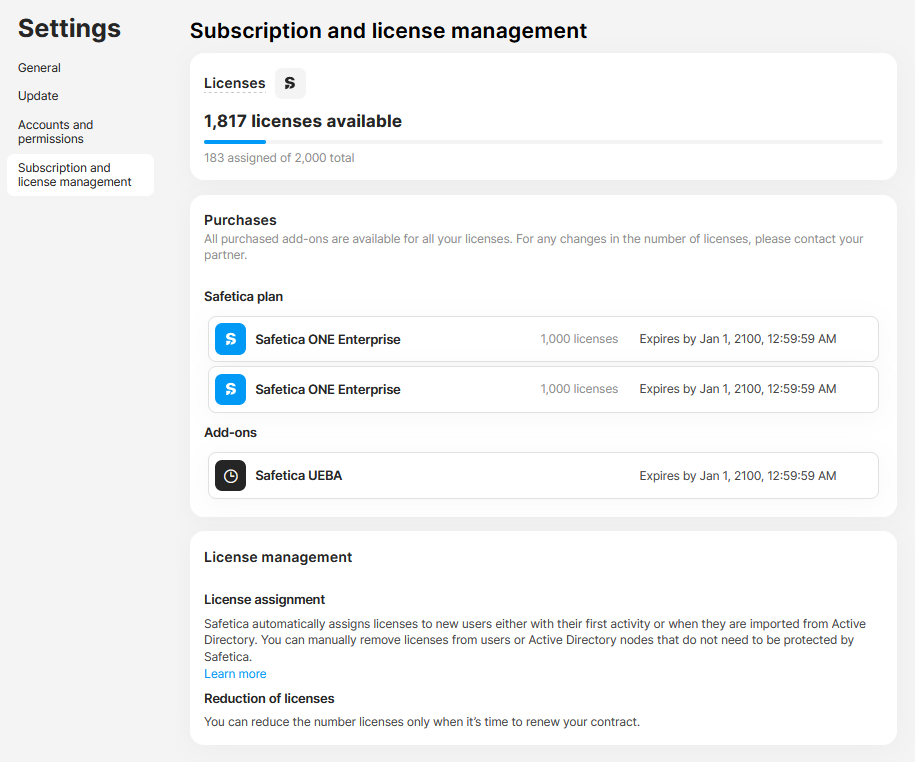 In Settings > Subscription and license management, you can see the details about your licenses, such as:
How many licenses you purchased in total, how many are assigned to users, and how many are still available.
Check what types of licenses you purchased, how many, and when they expire (you can have multiple combinations with various expiration dates).
The add-ons you purchased and their expiration dates.
Notifications about approaching expiration dates or too few licenses purchased.
Learn how to remove and assign licenses to users here.
Read next: