In this article, you will learn:
How to create a policy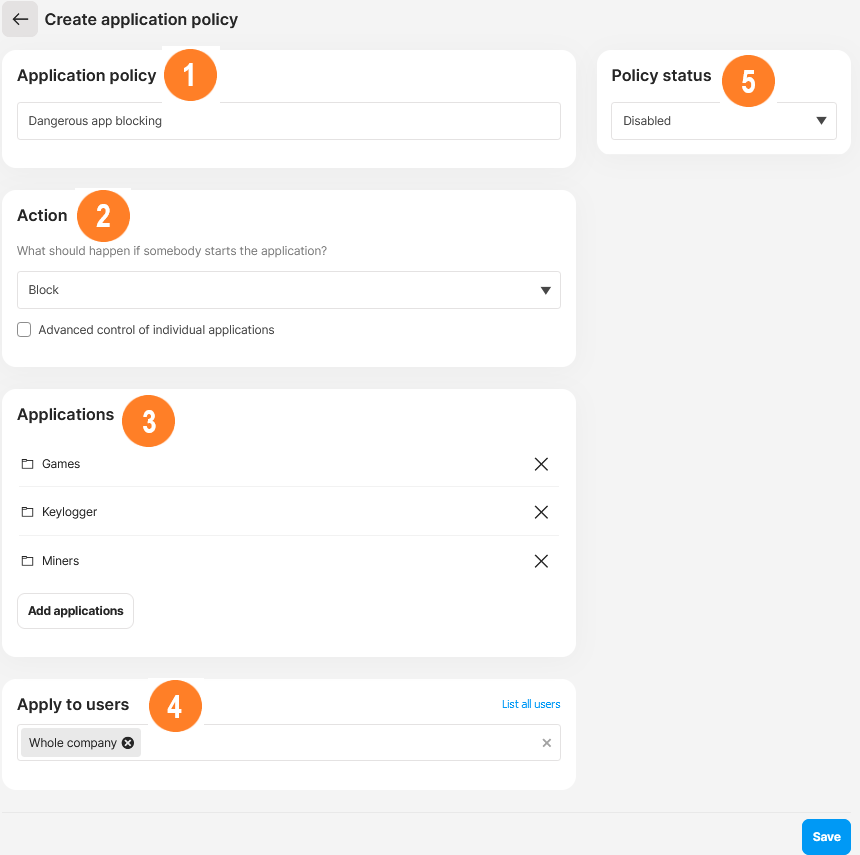 All policies in Safetica ONE 11 have a similar structure and follow the same evaluation system. For every policy, you need to specify:

Its a name


What action should be taken when it is matched (e.g. whether games or access to Facebook should be allowed or blocked).
You can either set the same action for all rules in a policy, or you can activate the Advanced control checkbox and set the action for each rule individually.

What applications, websites, or data it will apply to


What users, teams, or devices it will apply to

The policy status (if you select Disabled, the policy will be skipped during evaluation).


Its priority – since policies are evaluated from the top to the bottom of the policy list, you just drag-and-drop a newly created policy into its correct position.
Example: Create a policy that will forbid the development team to play games.
Go to Protection > Applications and click Add policy.
Enter the policy name.
In the Action section, select Block.
Click Add applications to add the applications you want to control. In the Categories tab, you can select specific application categories, so select Games. You could also search for specific games installed in the company in the Applications The search works in several columns, so you can search by e.g. developer.
Select the users to whom the policy will apply, in our case, this is the Development You can either enter the name directly into the search bar, or add them via the user tree by clicking the List of users link.
Enable the policy in Policy status.
Save the policy. It will be added to the top of the policy list.
Drag-and-drop the policy to its correct position in the policy list.
How to delete a policy
Go to Protection and click the policy you want to delete. Click Delete policy at the very bottom of the page.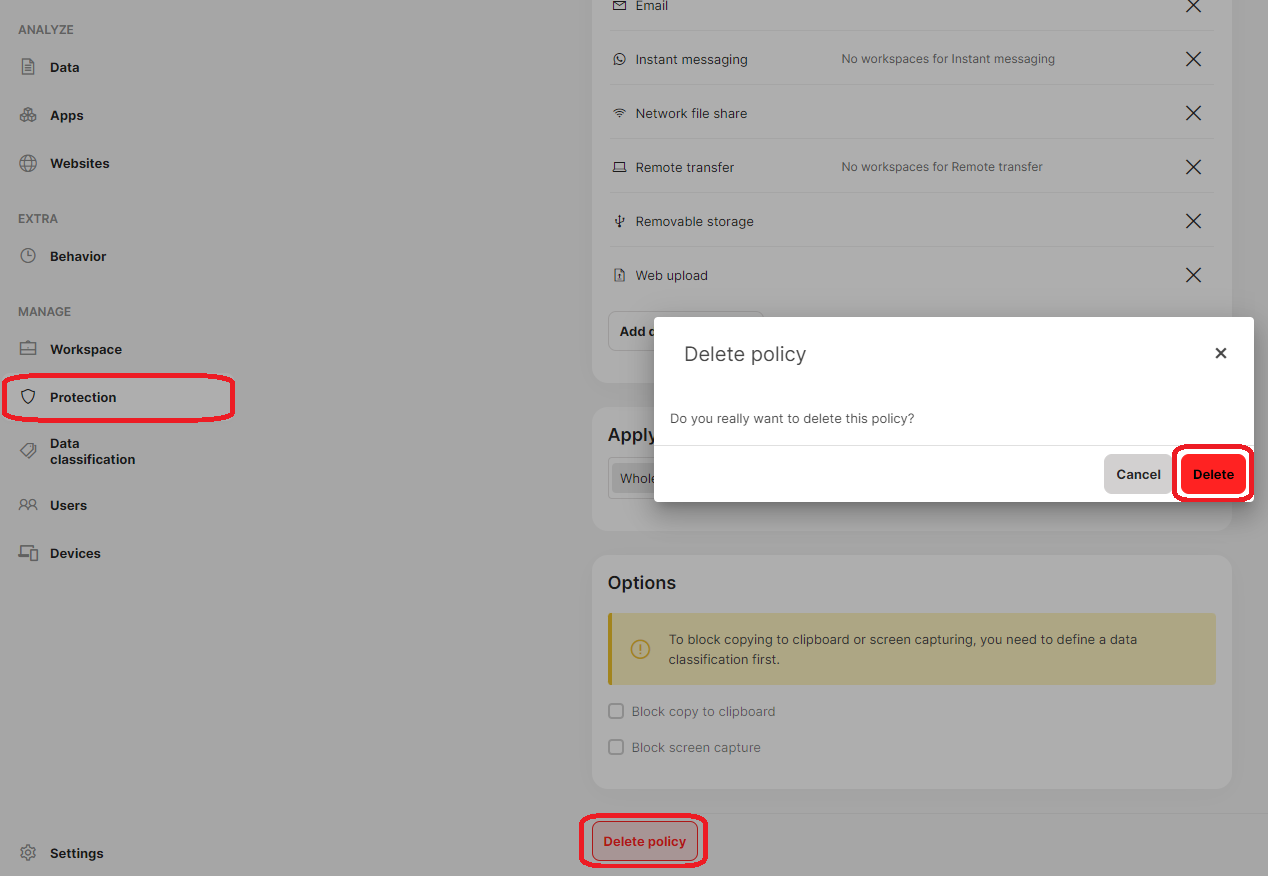 Read next:
Data classification in Safetica ONE 11
Policies: How they work in Safetica ONE 11
Auditing policies: what are they