Accounts and permissions: How to change access permissions
Change access permissions for an existing account.
To change access permissions of an existing account:
Go to Settings > Accounts and permissions.
Click the respective account.
Go to the Permissions and access section and make the changes as needed. The permissions are described here.
Save the new settings.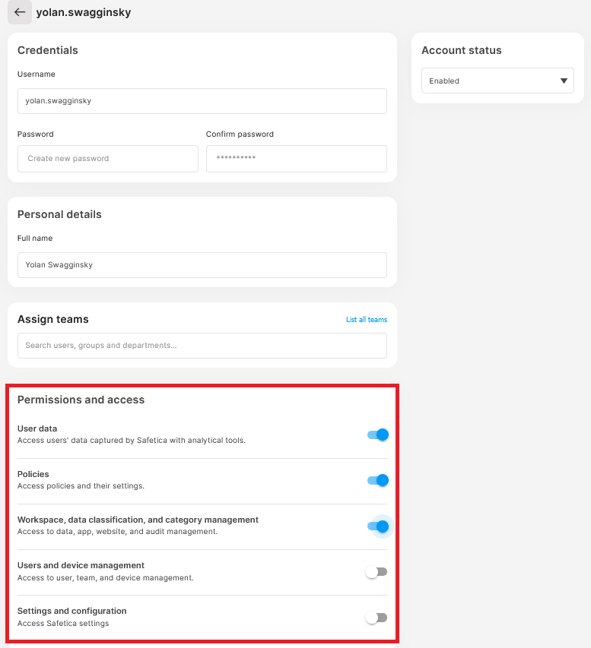 Read next:
Accounts and permissions: How to add a new account
Accounts and permissions: How to disable or enable an account